October 2017 Real Estate Update
That's it... I Need to Set the Record Straight...
We are NOT Facing Another Housing Bubble!!!
Last week, our team and myself attended the annual National Real Estate Conference downtown where we were fortunate enough to be audience to a multitude of panels comprised of the best-of-the-best in all areas of real estate - many market issues were discussed but the topic brought up by all panelists from builder reps, to city councilmen, to economics professors surrounded this mounting nationwide concern of a potential market bubble.
Let's set the record straight here... experts agree - the issue is not when the bubble will happen, but rather when will this inventory crisis end ?!
Let's compare this year's numbers to when we did experience the market crash in 2007 - the calculated scales are currently tilted slightly in favor of buying vs. renting, versus the extreme opposite where 2007 pointed severely in favor of renting as the more affordable option (when considering renting costs vs. the current conventional loan offerings). Also in 2007, we were building in excess with 225,000 homes per year (in California), however despite today's population having grown by 4 million, we are building under 80,000 homes per year. What shocks me here is how we are growing by nearly 400,000 people each year, yet only building 80,000 new homes..?! Something doesn't add up here!
Article from San Diego Real Estate Today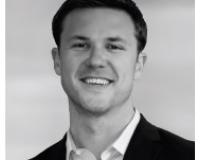 Author:
Joseph Arendsen
Phone:
760-672-0174
Dated:
October 20th 2017
Views:
105
About Joseph: Having been raised in North County San Diego, Joseph has a great wealth of experience and knowledge ...